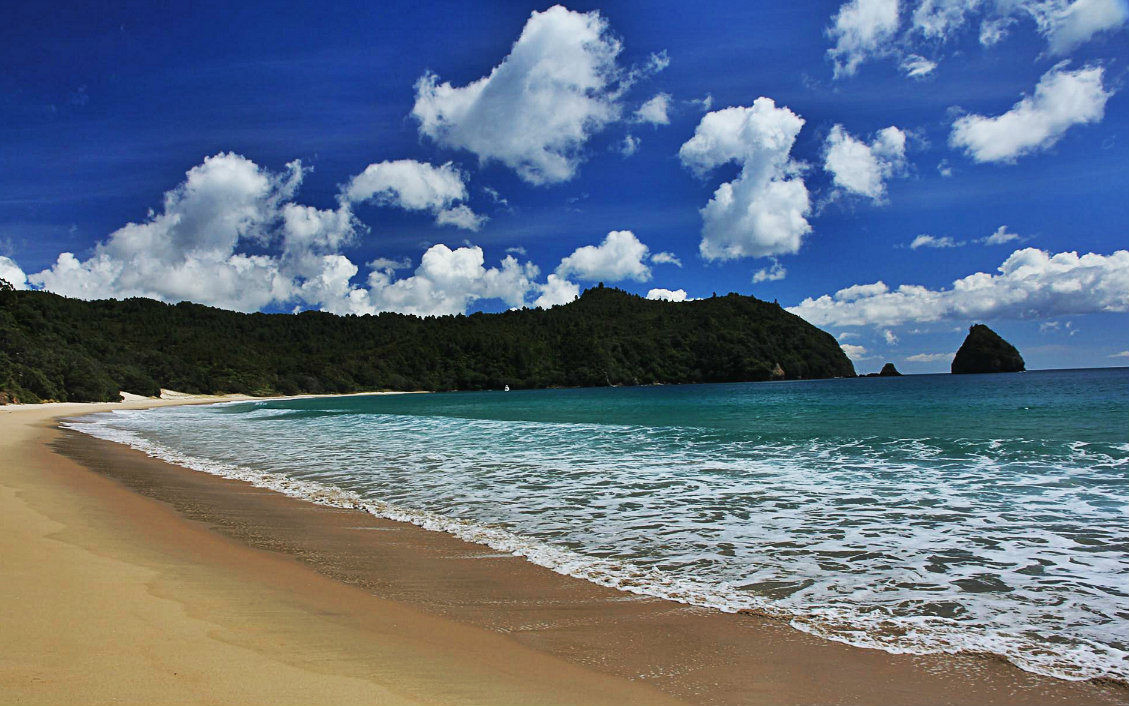 The time to visit depends on what you are looking for?
Before we embark on this you need to ask yourself some questions so you know when is the best time for you to travel down under. We will try cover a few angles and if you are only coming to NZ for a short time then we will even recommend which Island to visit depending on the time of year you arrive.
But first, answer the below questions before moving on so you can make an more informed decision on firstly what's important to you and then what matches these preferences:
Do you prefer a warmer or cooler climate?
Are you looking for snow capped mountains or golden beaches with no one on them?
Do you want to explore the outdoors or see the sights and sounds of New Zealand's eclectic mix of cities?
Are you looking for immersion within New Zealand culture but without the tourists?
Prefer the warmth – come see us in March
If you prefer the warmth, love stunning beaches, exploring nature on land and sea but want to avoid the crowds then the best time for you to come to New Zealand is the month of March. It's one of the most settled months of the year weather wise and is also one of the warmer ones. There are no school holidays in March (none in Australia as well) so you are not going to be inundated with local crowds hitting the beaches.
Short on time?
New Zealand is made up of two Islands – the North and the South Island. If you are coming over in March but don't have that much time then the Island which is best suited for this period is most definitely the North Island. Whilst the South Island get's most of the glory on a global scale, the North Island has some truly magnificent coastal attractions which are best enjoyed in the warmer months.
Our top 3 must do if you are in the North Island are:
Coromandel – It does not get the same hype as the Bay of Islands but it has some of the most amazing beaches you will find anywhere in the world such as New Chums, HaHei (Cathedral Cove), Hot water beach, Opito Bay and our little favourite which is just around from corner from Onemana but you will have to stay at one of the baches (villas) there to get access.
Bay of Islands – Sure we could have mentioned this first but then everyone does. Don't get us wrong, Bay of Islands is an absolute paradise with a million and one things to see and do such as: hole in a rock cruises, swimming with dolphins and some of the best fishing in New Zealand. It's also a fantastic place to start working your way back down the Island from.
Taupo – It's a stunning place to base yourself from with one of the most amazing volcanic walks you will ever go on – the Tongariro crossing (which is only open in summer). It also has more extreme activities than you can shake a stick at, is 30 mins drive to Rotorua and 1 hour 30 mins to the world famous wine country of Hawkes Bay.
Looking for the cooler climes – come see us in August
If skiing is on the agenda or you are looking for a more realistic Lord of the Rings back drop, then back your bags and head down to New Zealand in the month of August. Again the kids are still in school so you don't need to worry about fighting your way to the chair lift.
It's also a great time to experience some of the fantastic activities that can be found in the various cities. One of these activities (if you are lucky enough to get a ticket) is watching the All Blacks play a test match. We recommend that if you want to double up on a great city and take in an epic rugby battle then try catch a test match at Wellington's stadium "The Cake Tin". After watching a test match you can then go enjoy the atmosphere in town or snuggle up out of thew winter weather for a nice drink in any number of Wellington's brilliant local establishments.
Not much time?
It's a common problem with coming to New Zealand is that most tourists under estimate the size of the country and the attractions that you can see. Just remember it's the size of the UK but without any notable motorways except for the 46km of it heading south out of Auckland.
But if you do decide to come in August then we recommend spending your time working your way down from Nelson to Queenstown where you will be blown away by the diversity of landscape which is packed into this particular Island.
But what would be our top 3 in terms of things to see in the South Island when it's a little cooler?
Queenstown – It simply does not get any better than Queenstown if you are looking for stunning scenery everywhere you look, amazing skiing, more adventure activities than anywhere else in NZ and a great night life for those looking to get a little loose or simply kick back with a glass of Otago pinot noir.
West Coast Drive – There is a fantastic drive you can do starting in Nelson and ending up in Queenstown, rolling along the west coast of the south island. Along this trip you will take in sights such as Haast Pass, Fox glacier, Buller gorge, pancake rocks and lake Wanaka to name but a few.
Fiordland National Park – There are not many words that can do this justice so you simply need to see it to believe it!
What are you waiting for?
So there you have it, our recommendations for the best time of year to travel to the land of the long white cloud. We hope you have found this useful and we also know that no matter when you come to NZ you will be sure to have an amazing time. For a more detailed look at some of our greatest attractions then don't forget to check out our post here.